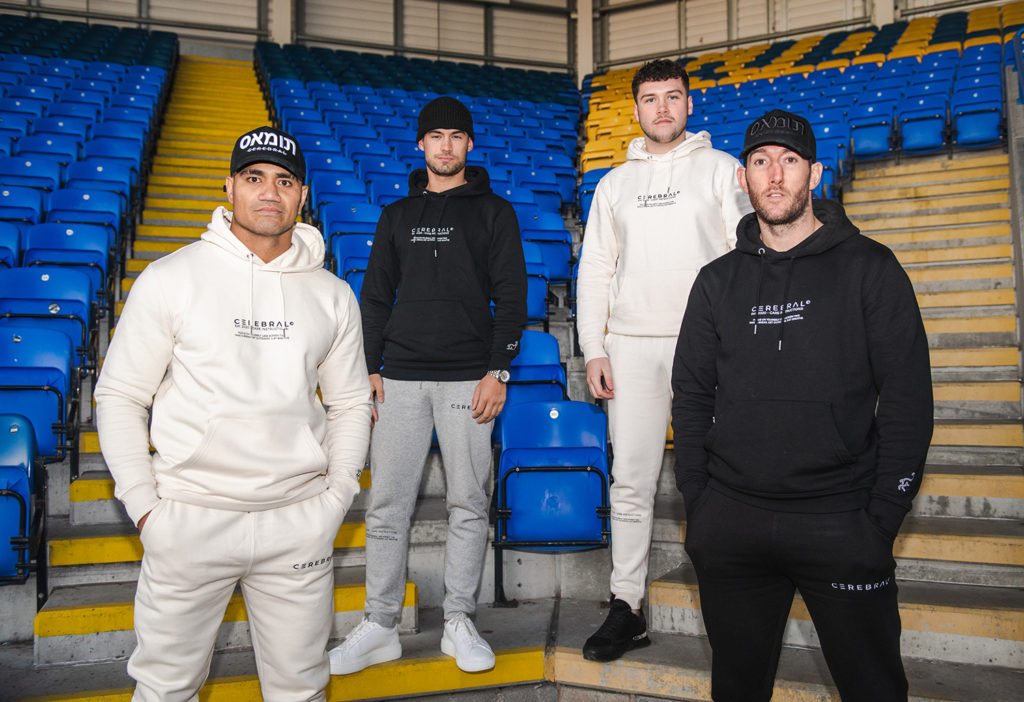 A Manchester fashion label created to raise awareness of mental health issues is being championed by two north west rugby league stars.
Cerebral Clothing, which has pledged to donate 10% of its 2023 profits to mental health charity Manchester Mind, has received the endorsement of Warrington Wolves players Pete Mata'utia and Stefan Ratchford.
Friends Charley Rich and Dan Lloyd, both 23, launched Cerebral Clothing in 2020 after suddenly losing a close friend due to a struggle with mental health.
Dan said: "Losing a close friend in that way came as such a shock to us, and we wanted to do something to help people who need support with their mental health.
"Our vision is to not only design and sell high-quality clothing, but to create a lifestyle brand that becomes synonymous with promoting awareness for mental health.
"We want to change the way young people communicate, as well as improving the overall attitude towards mental health in general."
As well as donating part of their profits to Manchester Mind, Charley and Dan aim to organise events to raise further funds and build a supportive community promoting mental health awareness.
Manchester Mind is one of 105 local Mind associations nationwide, all of which are independent charities.
Joanna Huddart from Manchester Mind said: "We're touched by the kind commitment made by Cerebral Clothing, as their charity efforts will spark important conversations surrounding men's mental health, whilst raising vital funds in aid of our services.
"Manchester Mind are so proud to have Dan and Charley's support and we look forward to working together this year."
The ethos of the brand has gained endorsement from Warrington Wolves rugby league players Pete Mata'utia and Stefan Ratchford.
Pete said: "Charley and Dan's story of losing their best friend was something that resonated with me because I've been through that situation myself and now I'm a big advocate for mental health.
"I try to get people to understand that it's not the load we carry, it's how we carry it. If we're not speaking to each other about mental health, that's when the load becomes heavy."
Stefan said: "After meeting the team at Cerebral and listening to the story of the brand it was obvious that I should get involved and support them.
"Too often, people are told to 'man up' or 'just get on with it'. Cerebral's message that people need to open up about mental health is so important."
Cerebral has gained a loyal customer following in the north west by creating high-quality unisex garments that are not only affordable, but fit well and boast a clean urban aesthetic.
The new 2023 range features everyday staples from comfy tracksuits and twin sets in neutral hues, to premium loungewear and baseball caps.
All products are responsibly sourced, using organic cotton and recycled fabrics, and produced in factories that meet the standards of the Fair Wear Foundation.
Charley said: "We've always liked to stay up to date with the latest trends and collections from our favourite designers, and that has been the starting point for our own range.
"Essentially, we are our own target market, so we just try to design and sell what we know.
"What sets us apart is that we see it as our responsibility to use our brand to share that mental health message.
"Mental health can still be a taboo subject. We want to change the way people communicate, and help people to realise that support is there if you need it."
Find out more at cerebralclothing.co.uk or search @cerebralclothing_ on Instagram.
Learn more about the work of Manchester Mind at manchestermind.org